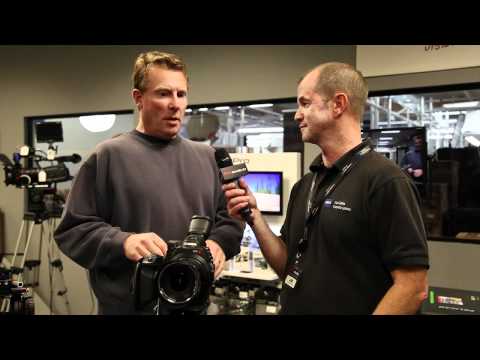 In this fun little video, the first two Filmtools customers to become proud owners of the new Canon EOS C300 come by the shop to pick up their cameras and share their thoughts on how it will change their workflow for the better.
Investing in a new camera system is a huge deal in the production business as it has the potential to completely change the way to work from pre-to-post.  When the Canon Cinema EOS C300 was unveiled on November 3rd, 2011, filmmakers were thinking "change". In January, pre orders started flowing into Filmtools and when we received that first shipment of C300s last week, there was definitely some excitement in the air.
The Canon C300 (EF) is being released by Canon in limited quantity. Filmtools is accepting orders now which will be filled in the order they are received, so if you need one of these cameras soon, do not hesitate to get your place in line.  Filmtools is also taking orders now for the Canon C300 PL (PL mount model) which is expected to start shipping in the Spring of this year.